March 2, 2020:  The Nuclear Jazz Quarktet has released its second album, entitled "Chain Reaction".  It can be streamed on Spotify, Amazon, CDBaby, iTunes, Apple Music, etc.  Go to Our Music to hear some of the tracks.
December 21, 2014:  We have just released our debut CD entitled Radioactive!  Use the Store link to see more details, and the Our Music link to hear the tracks.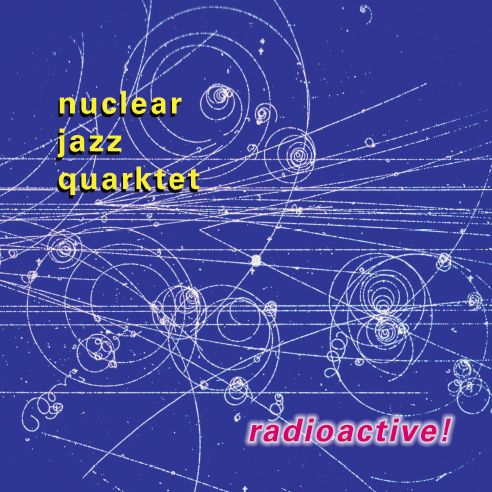 Compact Disc: Radioactive!
The Nuclear Jazz Quarktet's debut CD is now available.  Price:  $9.99 plus shipping and handling.
Tracks (hear them using the Our Music link at the top of the page):
1. Bouncing with Bud
2. Day by Day (Vocal)
3. All For One
4. Ally
5. Midnight Sun (Vocal)
6. Beatrice
7. Lullaby of Birdland
8. I Concentrate on You (Vocal)
9. Nothing Personal
10. From This Moment On (Vocal)
11. Bright Mississippi